Introduction
Visualization meditation is a powerful mindfulness technique that involves creating vivid mental images to promote relaxation, focus, and self-discovery. It's a form of meditation that uses the mind's ability to create, manipulate, and explore imagery. This practice is often used to enhance feelings of calm, improve focus, and promote a deeper understanding of oneself and one's surroundings.
Visualization meditation plays a crucial role in mindfulness practice. It helps to bridge the gap between the mind and the body, fostering a sense of unity and wholeness. By visualizing positive images, scenarios, or outcomes, we can influence our physical and emotional state, promoting relaxation, reducing stress, and enhancing overall well-being. This technique is often used in conjunction with other mindfulness practices, such as breath counting and lion's breath, to enhance their effectiveness.
Visualization meditation is not just about creating images in the mind. It's about immersing oneself in these images, experiencing them with all the senses. This immersive experience can lead to profound insights and transformations, promoting personal growth and self-discovery. #VisualizationMeditation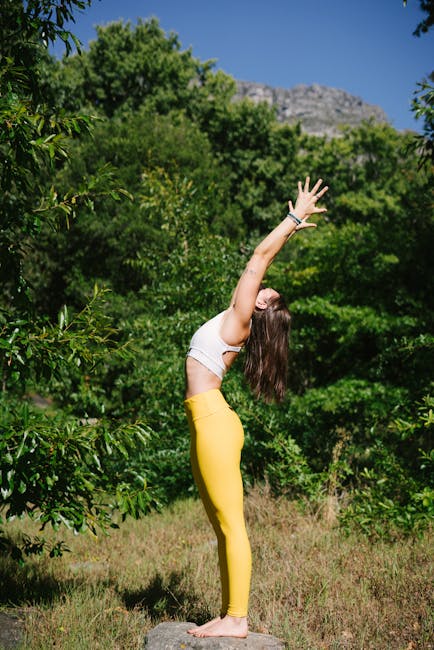 Photo by RF._.studio on Pexels
Benefits of Visualization Meditation
Visualization meditation offers numerous benefits, making it a valuable tool in mindfulness practice. One of the primary benefits is enhanced focus and concentration. By creating and maintaining vivid mental images, we train our minds to stay focused and attentive. This improved focus can translate into other areas of life, enhancing productivity and performance in various tasks.
Another significant benefit of visualization meditation is stress and anxiety reduction. By visualizing calming images or scenarios, we can induce a state of relaxation and calm, reducing stress and anxiety levels. This practice can be particularly beneficial for those struggling with chronic stress or anxiety disorders, offering a natural and non-invasive way to manage these conditions. #StressRelief
Lastly, visualization meditation can boost creativity and problem-solving skills. By using our imagination to create and explore different scenarios, we stimulate our creative thinking and problem-solving abilities. This can lead to innovative solutions and ideas, enhancing our personal and professional lives. Below is a table summarizing these benefits:
| Benefit | Description |
| --- | --- |
| Enhanced focus and concentration | Improves attention and productivity |
| Reduced stress and anxiety | Induces relaxation and calm |
| Boosted creativity and problem-solving skills | Stimulates innovative thinking |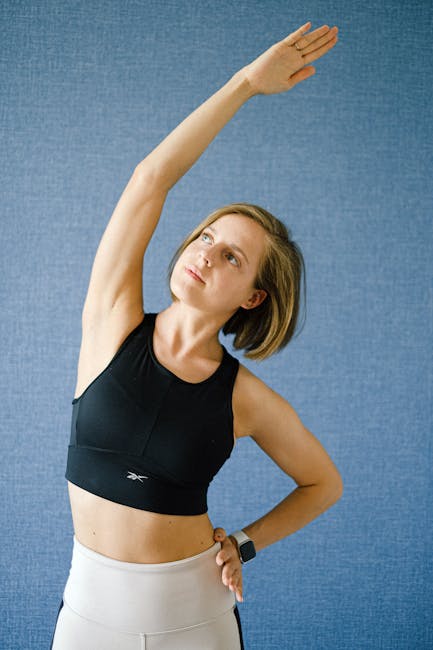 Photo by Anna Shvets on Pexels
How to Practice Visualization Meditation
Practicing visualization meditation involves a few simple steps. First, find a quiet and comfortable space where you won't be disturbed. This could be a dedicated meditation room, a quiet corner of your home, or even a peaceful outdoor setting. The key is to find a place where you feel relaxed and at ease.
Next, choose a visualization technique that resonates with you. There are many different techniques to choose from, including guided imagery, symbolic visualization, and future self visualization. Each technique has its unique benefits and can be used to address different needs or goals. For example, guided imagery can be particularly effective for stress reduction, while future self visualization can be used to promote personal growth and self-discovery.
Once you've chosen a technique, you can begin your practice. Start by taking a few deep breaths to relax your body and mind. Then, close your eyes and begin to create your mental image. Try to make this image as vivid and detailed as possible, engaging all your senses. Maintain this image in your mind for as long as you can, immersing yourself in the experience. If your mind begins to wander, gently bring your focus back to the image. Practice this regularly for best results. #Mindfulness
Different Types of Visualization Techniques
There are several different types of visualization techniques that you can use in your meditation practice. Guided imagery involves visualizing a peaceful and calming scene, such as a beach or a forest. This technique can be particularly effective for reducing stress and promoting relaxation.
Symbolic visualization involves visualizing a symbol or object that represents a particular quality or goal. For example, you might visualize a glowing light to represent healing or a mountain to represent strength. This technique can be used to cultivate specific qualities or achieve personal goals.
Future self visualization involves visualizing yourself in the future, having achieved your goals or aspirations. This technique can be particularly effective for promoting motivation and self-confidence. It can also provide valuable insights into your desires and aspirations, promoting self-discovery and personal growth. #SelfReflection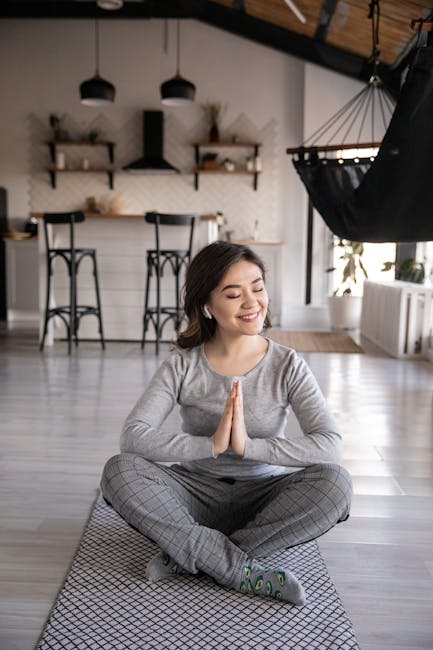 Photo by EKATERINA BOLOVTSOVA on Pexels
Tips for Deepening Your Visualization Meditation Practice
As with any mindfulness practice, there are ways to deepen and enhance your visualization meditation experience. One effective strategy is to set intentions before each session. This involves identifying a specific goal or outcome for your practice, such as reducing stress, improving focus, or promoting self-discovery. Setting intentions can help to focus your mind and enhance the effectiveness of your practice.
Incorporating affirmations and positive self-talk into your practice can also be beneficial. Affirmations are positive statements that can help to reinforce your intentions and boost your self-esteem. Positive self-talk involves replacing negative thoughts with positive ones, promoting a more positive mindset and enhancing your overall meditation experience. #PositiveEnergy
Finally, using props and visual aids can enhance your visualization practice. This could include images, objects, or even sounds that help to stimulate your senses and enhance your mental imagery. For example, if you're visualizing a beach, you might use a picture of a beach or the sound of waves to enhance your experience. This can make your mental images more vivid and immersive, enhancing the effectiveness of your practice.
Conclusion
Visualization meditation is a powerful mindfulness technique that offers numerous benefits. It can enhance focus and concentration, reduce stress and anxiety, and boost creativity and problem-solving skills. By creating and maintaining vivid mental images, we can influence our physical and emotional state, promoting relaxation, enhancing overall well-being, and fostering personal growth and self-discovery.
Whether you're new to meditation or an experienced practitioner, incorporating visualization meditation into your daily routine can be highly beneficial. It's a simple and effective way to promote mindfulness, enhance well-being, and foster personal growth. So why not give it a try? You might be surprised by the profound insights and transformations that can result from this practice. #Manifestation
Remember, visualization meditation is not just about creating images in the mind. It's about immersing oneself in these images, experiencing them with all the senses. This immersive experience can lead to profound insights and transformations, promoting personal growth and self-discovery. So embrace the power of visualization and embark on a journey of self-discovery and personal growth. #Clarity